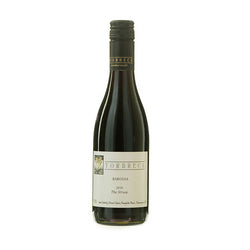 Torbreck
Torbreck 'The Struie' Shiraz 2018, Barossa, Australia
Blended with a plot from the cooler sub-region of Eden Valley, with altitudes of 400-500 metres above sea level, this wine offers an extremely elegant and tautly structured expression of Shiraz. This is a wine of intense fleshy dark fruit, a touch of fresh earth and a twist of liquorice.
GRAPE
WHAT IT GOES WITH
Beef, lamb, poultry, venison
ABOUT THE VINEYARD
Any Australian wine worthy of attention hails from the Barossa Valley in Adelaide. The warm, Mediterranean climate of this territory is a natural homage to Europe's finest vineyards. Torbreck take this tribute to the next level, focussing on 19th century vines that grow classic and traditional fruit. In operation since 1994 when David Powell, a former lumberjack, founded the site, Torbreck has recently completed an expansion that cements its status as one of the finest wineries of the southern hemisphere.