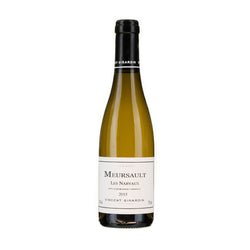 Domaine Vincent Girardin
Vincent Girardin 'Les Narvaux' Meursault 2018, Burgundy, France
Coming from the 55 year old single vineyard 'Les Narvaux' is a wine worthy of premier cru status. After 18 months spent in oak barrels, this wine flirts with both citrus minerality and buttery lushness.
GRAPE
WHAT IT GOES WITH
Pasta, fish and seafood, cured meats, mild soft cheeses
ABOUT THE VINEYARD
Domaine Vincent Girardin was birthed in 1982. Upon Vincent's 18th birthday, his father Jean divided his estate into four quarters of three hectares for each of his children. Vincent seized this opportunity, growing on the territory before purchasing and renting additional vineyards. By 1994, Vincent Girardin was ready to enter business under his own name in the Meursault region, where he expended his empire - including the acquisition of the Domaine Henri Clerc. Today, Domaine Vincent Girardin covers 22 hectares, with a heavy bias in favour of white wine growth.