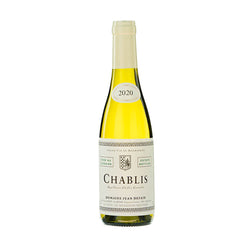 Daniel Dampft
Domaine Jean Defaix Chablis 2020, Burgundy, France
Jean Defaix produces a wine that embodies what everyone one could want in a glass of Chablis; a steely elegance that is embraced by aromas of crunchy green apple and ripe lemon.
GRAPE
WHAT IT GOES WITH
Pork, scaly fish, shellfish and soft cheeses.
ABOUT THE VINEYARD
Daniel Dampft is a significant name in the Chablis region, working alongside his sons Vincent and Sebastien to create celebrated, pure white wines that delight enthusiasts of acidic, non-oaky flavours. Domaine Jean Defaix, named after Dampft's father-in-law, covers 30 hectares of vines in total, spread over a quintet of growing locales.