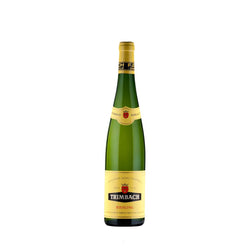 Trimbach
Trimbach Riesling 2020, Alsace, France
As Trimbach's 'house style', this is vinified dry. The wine is floral and fragrant on the nose, leading to a ripeness and weight on the palate that bolsters the notes of rich stone fruits and lemon rind.
GRAPE
WHAT IT GOES WITH
Shellfish and seafood, white meat, pork, spicy Asian cuisine
ABOUT THE VINEYARD
Maison Trimbach is fixture of Alsace, creating fine wines since the early 17th Century. The vineyard has remained in the family, ensuring that perfection and tradition is maintained, with the thirteenth generation now overseeing production. Ideally located between the Vosges mountain range, the vines are protected from excessive rainfall and damage from the Rhine River. The Trimbach family refuse to release a bottle of Reisling until it is ready to drink, ensuring quality.