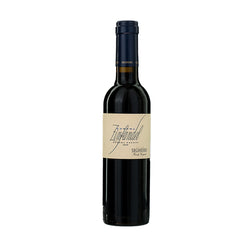 Seghesio
Seghesio Zinfandel 2018, Sonoma County, USA
Strength is the watchword with this Zifandel, as its an undeniably bold red that is sure to delight fruit enthusiasts. Despite this boldness, however, there is plenty of balance to be found here. The tannins are comparatively mild, there is little acidity, and there's a fine tightrope between sweetness and dryness. The nose brings ripe red fruits to mind, especially cherries and raspberries, while there's also more than a hint of spice to add a little kick. The palate experience is little deeper, most reminiscent of plum with just a hint of oak and tobacco.

GRAPE
WHAT IT GOES WITH
While the production technique makes this wine suitable for vegetarians, this is very much a wine for the carnivorous – it's a natural pairing for duck, game, lamb or beef

YEAR
2018
ABOUT THE VINEYARD
The Seghesio winemaking dynasty began with Edoardo, an Italian immigrant that planted Zinfandel vines in California in 1895. Setting up his venture in Alexander Valley, the business survived prohibition in the early 20th Century – the only vineyard to do so. The Seghesio family continued to thrive, with numerous generations following in Edoardo's footsteps. Today, the business covers various Sonama territories, including the Russian River and Dry Creek Valleys, totalling some 120 hectares - primarily creating sensational Zifandel that captures the imagination of countless enthusiasts.