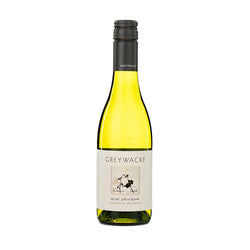 Greywacke
Greywacke Wild Sauvignon Blanc 2018, Marlborough, New Zealand
Like any great New Zealand Sauvignon Blanc, opening this bottle of the southern hemisphere's finest will immediately envelope the nose with a range of aromas. Citrus, brioche, herbs and honeysuckle all jostle for attention, setting significant expectations for the taste to follow. Thankfully, the result more than lives up to expectations. The anticipated citrus blends with other fruits, most notably stone-based, alongside hints of tobacco, butter and flinty minerality. This complexity makes for a welcome, lingering finish that is sure to live long in the memory. When chilled to perfection, this is a glorious Sauvignon Blanc experience.

GRAPE
WHAT IT GOES WITH
An excellent match with seafood, this wine can also be enjoyed with salad or a range of cheeses – the stronger the better
YEAR
2018
ABOUT THE VINEYARD
Since 2009, Greywacke has risen to the top of competitive pile of Sauvignon Blanc producers in the Marlborough region. The name stems from the river stones that surround the first vineyard taken on by this manufacturer. Greywacke is the brainchild of Kevin Judd, an Englishman raised in Australia before holding the title of chief winemaker of Cloudy Bay, in addition to being a celebrated industry photographer. Greywacke embraces sustainable and organic farming techniques, ensuring a thoroughly modern approach, while the vineyard also boasts the much-heralded AMW (Appellation Marlborough Wine) status, denoting integrity, genuity and history in the product.